Обновления игры
Обновления игры перечислены в обратном хронологическом порядке.
Содержание
Version 1.0 «Final Chapter» (выход игры в релиз)
Дата: 20 июня 2022 года
Полная переработка сюжета и его завершение
[4 новых Рафтера: Тала, Джонни, Элейн и Шого ]
30 новых костюмов
Улучшенный постоянный якорь
Электрический блок для зиплайна
Улучшенный налобный фонарь
На блоке управления мотором появился рычаг для якоря
Можно построить поперечную балку
Торговые автоматы есть не только на Тангароа
Тангароа токены исчезли
Добавлены Жетоны торгового автомата
Новые плоты на загрузочном экране.
Update #13 «The Renovation update»
Дата: 21 июня 2021 года
Update #12 «The Second Chapter»
Дата: 8 октября 2020 года
Версия игры: 12
Добавлено:
Update #11 «The Beehive Update»
Дата: 14 февраля 2020 года.
Версия игры: 11
Добавлено:
Update #10 «The First Chapter»
Дата: 3 декабря 2019 года.
Версия игры: 10
Добавлено:
Update #9.05
Дата: 22 мая 2019 года.
Версия игры: 9.05
Исправлены различные баги.
Update #9.04
Дата: 25 апреля 2019 года.
Версия игры: 9.04
Добавлено:
Update #9 «The Domesticated Update»
Дата: 7 февраля 2019 года.
Версия игры: 9
Добавлено:
Update #8 «The Game Mode Update»
Дата: 8 ноября 2018 года.
Версия игры: 8
Переработан сложный режим.
Спокойный режим игры.
Вид от 3-го лица.
Укрепления для фундамента
Свободная камера для творческого режима.
Update #7 «The Large Island Update»
Дата: 11 октября 2018 года.
Версия игры: 7
Добавлено:
Update #6
Дата: 15 августа 2018 года.
Версия игры: 6
Добавлена функция автосохранения.
шанс выпадения семян увеличен.
В сетки влезает 10 предметов.
Update #5
Дата: 26 июля 2018 года.
Версия игры: 5
Добавлены треугольные строительные элементы.
Добавлена кнопка «Центр помощи».
Добавлена возможность выйти без сохранения.
Акула респавнится не 100 секунд, а 180.
Добавлена быстрая сборка и покраска.
Update #4
Дата: 29 июня 2018 года.
Версия игры: 1.03
Добавлены каменный топор.
Старый топор переименован в металлический.
У старого топора стал другой крафт.
Добавлено положение приседа.
Добавлен пароль для мира.
Добавлена игра в режиме инкогнито
Update #3
Дата: 11 июня 2018 года.
Версия игры: 1.02
Update #2
Дата: 01 июня 2018 года.
Версия игры: 1.01B
Добавлена возможность скрывать интерфейс.
Исправление багов.
Update #1
Дата: 25 мая 2018 года.
Версия игры: 1.01
Добавлена вертикальная лестница.
Выход игры в Steam
Дата: 23 мая 2018 года.
Версия игры: 1.0
Финальное обновление для Raft выйдет 20 июня 2022 года
Финальное обновление для игры Raft выйдет 20 июня 2022 года. Оно называется Raft — The Final Chapter и включает в себя новые места назначения, играбельных персонажей, врагов и многое другое. Игра находится в раннем доступе уже более 4 лет, и это обновление — самое крупное для игры.
С выходом Raft — The Final Chapter в игре произойдет «значительное обновление сюжета». По сути, почти все заметки были переписаны, чтобы их было легче читать и следовать им, также были удалены ненужные персонажи и имена, чтобы уменьшить путаницу. Лишний текст, не добавляющий сюжета, был удален, а текст, «обогащающий его», добавлен.
Торговые аванпосты позволят игрокам перерабатывать такие предметы, как доски, металлолом, пластик и многое другое в кубы лома, которые можно использовать в качестве валюты на торговых аванпостах. Торговые аванпосты можно найти по всему миру, и в них можно будет приобрести такие предметы, как специальные ингредиенты для приготовления пищи и соковыжималки, шляпы и другое снаряжение.
Обновление также будет включать в себя то, что игроки в Raft ожидают от большого обновления: «новые сюжетные острова, новые маленькие острова, новые машины и строительные детали для плота». Так что, если вы давно мечтали о чем-то новом в Raft с друзьями, не волнуйтесь, потому что, похоже, там есть чем заняться.
Высокорейтинговое выживание Raft в июне получит обновление The Final Chapter
В официальном профиле Raft в Twitter появилось сообщение, что 20 июня игра, находящаяся в раннем доступе четыре года, получит самое большое обновление The Final Chapter.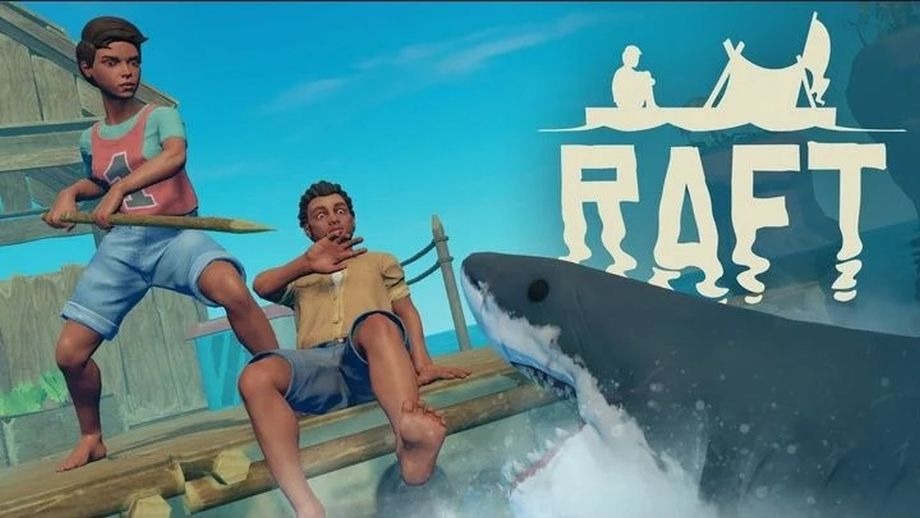 В выживании в океане обновят сюжетную линию, которую очистят от ненужных событий и персонажей. Почти все диалоги переписаны, чтобы их было легче читать и понимать. Лишний текст удален, а добавлен улучшенный.
Игроки смогут перерабатывать доски, пластик и другие материалы в кубики, которые можно использовать в качестве валюты в торговых пунктах. В обмен герои смогут получить ингредиенты для приготовления пищи, оборудование, одежду и другие товары, необходимые для выживания.
Обновление включает ряд элементов, которые игроки ждут от Reedbeet Interactive, включая новые острова, машины и строительные материалы.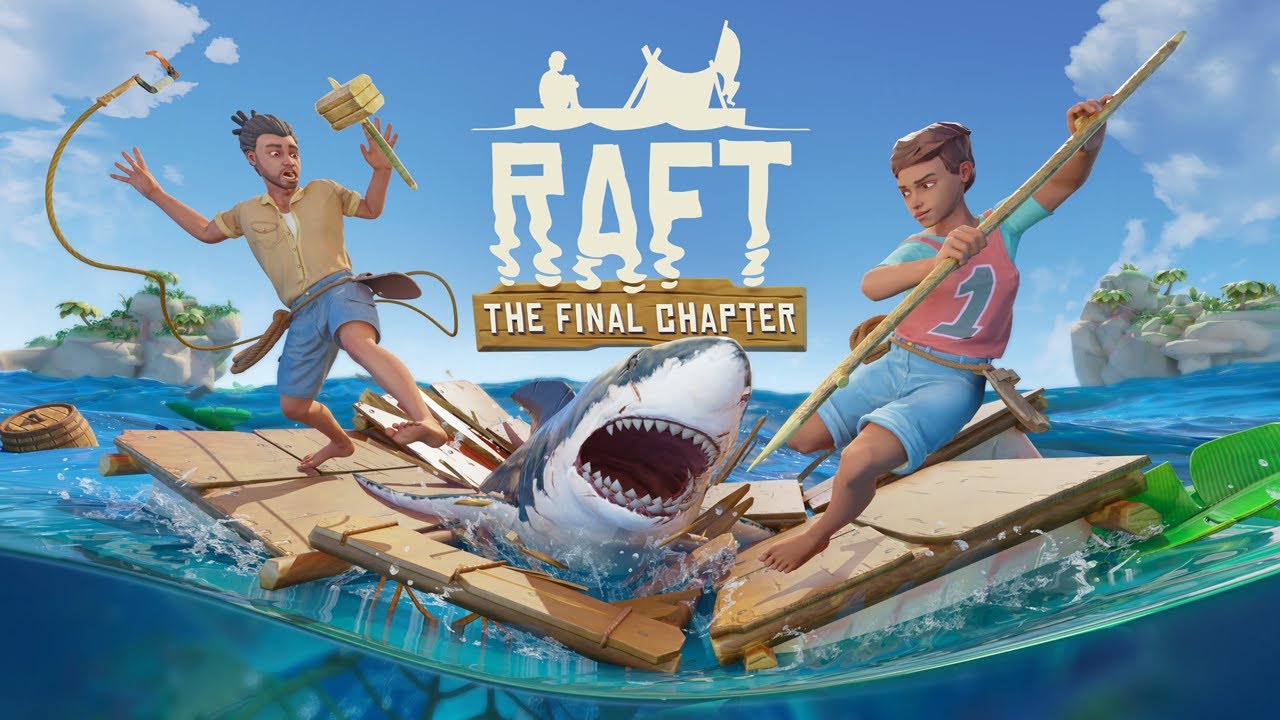 Raft вышла в 2018 году. Игрок исполняет роль беглеца, который просыпается на маленьком плоту, дрейфующем по океану, оснащенном только пластиковым крюком. Чтобы выжить, он должен найти еду и пищу, затем начать добывать сырье, необходимое для расширения своего деревянного убежища.
За четыре года с момента релиза игры в раннем доступе Steam, появилось 174 000 отзывов, 93% из которых – положительные.
Когда будет новое обновление рафт
Hey there Rafters!
We just wanted to let you know that we have just now pushed a small update containing a rework of the multiplayer network code, to increase security for hosts and clients.
If you notice any bugs or desync of objects, please let us know through our support page! [support.redbeetinteractive.com]

Hey Rafters! It has been a while since Raft left Early Access and the Final Chapter was released! It has been amazing to see all the great feedback, your reactions to the finale of the story and the incredible rafts you all have been building. Please keep them coming!
We are happy to announce that we have partnered up with Makeship to release a one time limited edition set of plushies! Up until November 15, you can get yourself a cuddly version of the Raft Shark, Maya or the Pufferfish! Or perhaps all three? You can find the storepage right here! [www.makeship.com]
And for even more exciting news, we can finally announce that we are actively working on getting Raft onto consoles! We strive to be able to release it on as many platforms as possible and hope we can give as many players as possible the chance to build their own raft! We want the console experience to be just as good as the PC game, and make sure that everything looks and feels as good as possible, and that takes a bit of time. Therefore it is too early to give you a time of release, but we will let you know as soon as we can! Many of you have asked for it and we hope you are as excited as we are!
We will let you know as soon as we have more to share!
Until next time!

Rhino shark will now go to the next level as soon as one pillar is destroyed, instead of waiting for the player to go to the next level
Added Sort into Storage button in storag UI. This button will check for items in your inventory that matches items in the storage and move those items to the storage. Does not move items that have durability or consume stacks
Issue where Varuna Point Rhino Shark disappears
Issue where removing Rhino Shark trophy would destroy nearby blocks
issue where Engines disappeared randomly
Rouhi had no visuals for certain equippables

Domestic animals (Llama, Goat, Clucker) would walk in air or snap their position to islands when your raft was close to an island
Domestic animals (Llama, Goat, Clucker) was hovering a bit above raft floor when walking

Improved hitbox on recycler to prevent placing an unwanted item into the recycler instead of picking up a trash cube
Domestic animals (Llama, Goat, Clucker) can no longer walk off the edge of your raft.

Hi there! We have yet another hotfix ready for you! Big thank you to all of you that have reported issues!
We have received reports of players games crashing during loading their save files or creating a new world. We believe this could be due to high RAM memory usage. We have been able to reduce the amount of memory required quite substantially which we hope will lead to a lot fewer crashes during loading.
CHANGE LOG
Added titanium loot in temperance tunnels
Creative Mode no longer loads all the islands — should lead to quicker load times and better performance in creative mode
Rebalanced most cooking pot and juicer recipies
Issue where some players experienced random building blocks would dissapear (We believe this is fixed but weren't able to reproduce the bug ourselves)
Bug where snow mobiles were falling from the sky
Bug where some sounds stopped playing
Metal fishing rod had wrong loot pool
Holding X while holding advanced biofuel refiner duplicated the item
Bug where stacking in full storage did not behave correctly
Picking up a fridge did not return the items in the fridge
Bug where treasure dirt piles were visible before excavating them
issue were players could see into Selene through the wall
issue where players fell through the ground outside temperance tunnels
Bug where there were no butler bots on Tangaroa
Machines could be placed on solid wood fences
Hunger and thirst depleted in creative mode when sleeping
Canteen could not be used to fill water tank
Solid wood foundations and all triangle foundations did not count towards Builder achievements
issue where Varuna boss shark would go to the wrong floor at the wrong time.


We have a couple more bug fixes and changes ready for you!
In version 1.0, we blocked players who were not connected to an internet connection from playing. This was due to certain technical issues that appeared when people were playing offline. However, as we have gotten feedback from the 1.0 release, we have decided to allow players to play offline if they really want to. Now, if you are offline, a warning message will appear, letting you know that some features might not work as expected, and bugs may occur, but it gives you the option to keep playing, instead of blocking you completely.

We just pushed a new hotfix patch containing a couple of fixes that have been discovered in the 1.0 release.

It is finally here. It is our most ambitious update ever. It is our BIGGEST update ever. There are new destinations, new enemies, more items, voice acting, new characters, trading and so much more. It is the culmination of more than five years of development and the grand finale to the Raft story line. It is The Final Chapter, and it is ready to be played.
Before we get into the details of this massive patch, we would like to thank you all for joining us on this journey. It has been amazing to see so many people play and appreciate Raft and without you we would have never made it here. With this update, we are happy to announce that we are leaving Early Access, as we consider Raft to no longer be in need of that title. We have looked forward to this day for many years and at this point we just cannot wait to see all the Let's Plays, streams and to simply hear what you think of it! So let us not waste any more time and dive straight into it!
For this update we have three new destinations to find, explore and make your way through.
First up is Varuna Point, the sunken towers of the rich. It was once set to be the salvation for the elite, but the waves came quicker than expected and it has since been abandoned and forgotten by any and all… almost.
Next we have Temperance, a snow covered piece of land still above water. Home to the researchers at Selene, it was the last hope for humanity to reverse the rising of the oceans. As the reactor malfunctioned, most fled and left the island to fight for their survival elsewhere, but for the brave, there still might be a chance to restore the reactor.
As previously mentioned, there is a third destination. The destination where the strings are tied together and you will face the final challenge. However, we think it is best you discover this one on your own.
As this is the final chapter, and everything is coming together, we felt it was time to take a look at the old story while implementing the new. We have rewritten quite a lot of it to make it follow a continuous story and to fit with the new destinations. Overall, we have also streamlined the story to make it read as well as possible, by removing certain parts and adjusting others, while also delivering the most engaging narrative that we can muster.
In addition to this, we have added voice acting for all the story notes in the game. Now, when you pick up a note, it will automatically be read back to you by the author of that note. You can also disable automatic playback and listen to them whenever you want from the notebook, if that is your preference.
We hope all these improvements will provide a more clear and engaging narrative experience, and we do recommend that you revisit old destinations and give the story another go to refresh your memory! For those who want the full experience, we do recommend starting a new save!
Throughout these new destinations you will encounter new enemies. Some are tougher than others, but one thing is for sure, they are all out to put a stop to your adventures!
To begin with, we have the anglerfish. These little creatures are quicker than expected and will bite your toe right off if you are not careful!

Next in line is the scuttler. It is not terribly quick but in tight spaces they will surely gang up on you!

You have seen the bears, but now there are also polar bears! They are not too different from their brown cousins, except that they might be a bit harder to spot against the snow.

Hyenas are known to hunt in packs, and these are no different. Be careful as they are quite fast and will grab you by the leg when you least expect it!

Those are all the enemies we are willing to disclose here, but there is more to discover in the game! So watch out, and make sure to bring your armor!
Rouhi and Maya could really use some more company! It is finally time to introduce some new survivors to your rafts. Throughout the world you will be able to meet and unlock four new characters in order to play as them. Make sure to go back to previous destinations, as not all of them are found on the new ones! Let us take a look at who they are!
There are also a whole bunch of new clothing options for each character! Let us take a look at some of the new outfits!
There are many more in the game, so you should be able to find something that suits your style!
The Trading Posts is a whole new way to make the most of all the resources that you do not really feel the need to keep! Trading posts can be found on many of the large islands and offer a variety of items. Some will help with survival, some will help with fighting and some will simply make you or your raft prettier. Purchasing the items in the trading posts costs Trash Cubes and sometimes Trade Coins. Trash cubes are produced in the Recycler by converting your left over materials into cubes, while Trade coins are acquired by selling rare fish to the Trading posts.
If you want to improve your kitchen, the new juicer will do the trick! Provide it with ingredients and electricity and it will give you a fresh smoothie. Also, both the cooking pot and the juicer can now provide food and smoothies that give you certain buffs! For these you will need special recipes that can be bought at the Trading Posts, and they can give you speed boosts, increased lung capacity, bonus health and more.
This update brings a bunch of new items, machines and decorations!
Juicer, Electric Grill and Electric Smelter

Advanced Anchor, Advanced Biofuel Extractor, Recycler and Wind Turbine.

Titanium Arrow, Sword, Axe and Hook.

Canteen, Advanced Battery, Advanced Headlight and Electric Zipline Tool.

Apart from this, there are now also:
Advanced Crop plots in different sizes
Advanced Scarecrow
Big Backpack
Anchor Lever on Engine controls
For building, there is now a highly requested horizontal pillar available! Gone are the times when building a large second floor required a bunch of pillars blocking the view below.
Lastly, we have also added the Detail Plank! It is a simple plank that you can place freely and stretch and rotate to your liking! Have a look!
Tangaroa Tokens have been changed to Vending Machine Tokens and can be used on more than just Tangaroa. Vending machines can now be found on two additional destinations, each with their own unique inventory!
We have left some things for you to discover for yourselves and we have probably forgotten some. Apart from all these new features and additions we have also done our best to fix as many bugs as possible and there are a bunch of optimizations behind the scenes that we believe will increase your framerate and enjoyment of the game!
We have added trading cards, badges, profile backgrounds and emojis to use on your Steam profiles! Here are a couple examples!
Badges

Trading Cards

Emoticons

Backgrounds

A while back we had another event over on our Discord where everyone had a chance to get their raft featured as a main menu raft in the game. We had a bunch of beautiful submissions and it was a tough choice, but in the end we were able to narrow it down to three winners. Congratulations to;
Potatie

Melisses

And Awoodsman

As always, we love to hear what you think about the update and we hope you have a great time playing it!
That is all for this time! Have a great summer and good luck out on the ocean!
P.S. Don't forget to follow us on our social media!
Discord: https://discord.gg/raft
Facebook: https://www.facebook.com/RaftGame/
Twitter: https://twitter.com/raftsurvivagame
Reddit: https://www.reddit.com/r/RaftTheGame/
Instagram: https://www.instagram.com/redbeetinteractive/
3 new story destinations: Varuna Point, Temperance and one secret destination
3 new small islands
14 new achievements
Added Trading Posts to most large islands
Added food and drinks buff system with 6 different buffs
Added 4 new playable characters
Added 30 alternate character outfits
New enemies: Angler Fish, Scuttler, Polar Bear, Hyena and 2 secret enemies
New item: Juicer
New item: Drinking Glass
New Item: Electrical Grill
New item: Electrical Smelter
New item: Advanced Stationary Anchor
New item: Advanced Biofuel Extractor
New item: Wind Turbine
New item: Recycler
New item: Titanium Axe, Arrow, Hook and Sword.
New item: Water Canteen
New item: Advanced Headlight
New item: Electrical Zipline Tool
New item: Advanced Battery
New item: Advanced Crop Plots in 3 sizes
New item: Advanced Scarecrow
New item: Big Backpack
New item: Advanced Collection Net
New item: 8 new hats
New item: Trading Post Cassette
New item: 5 new enemy trophies
New item: 3 placeable honk horns with different sounds
New item: Foundation Counter
New item: Tic-Tac-Toe
New item: Fridge
New item: Compass
New item: Wardrobe
New item: 28 vending machine decorational items
New item: Added Turmeric, Juniper and Chili for recipes
Updated Engine Controls: Added anchor lever
New building piece: Horizontal Pillar
New building piece: Detail Plank
New building piece: Draw Bridge in 2 sizes
Added fishing bait menu and 3 different fishing baits
Adjusted all solid building block textures
Added voice playback for all story notes
Notebook now displays a different first page depending on which character you play as
Added a sort button to storages
Added Exclusive Fullscreen mode in settings
Seagull functionality has been rewritten to reduce bugs
Added 3 new community made rafts to the main menu
New feature: Bonus thirst
New feature: Bonus health
Big Islands now start spawning without requiring receiver
Recipes now say Cooking Pot or Juicer at the top
Adjusted Cooking Pot recipes ingredients and outputs
Each battery slot now has a charge indicator
Bow shot can now be cancelled while charging by pressing RMB
You now have to hold RMB to pour liquid from cup and bottle
Scarecrows now remove themselves after being completely destroyed by seagulls
When in a storage, crafting now takes into account the amount of items in the storage as well
Added setting to invert mouse cursor icon
Fuel Tank can now receive fuel through the pipe socket
Adjusted Easy and Peaceful damage multipliers
Renamed Tangaroa Tokens to Vending Machine Token
Flower seeds now have 100% drop chance
UI performance improved
Updated UI for oxygen
Reduced time to remove placeable items with 'X' from 3 to 1 seconds
New Feature: Auto run toggle button
Added prompts informing players if they are not connected to Steam
Added 144 FPS cap as settings option
Recoded the raft collision system to greatly improve performance (most notable on big rafts)
Added lantern particle effects LODs to improve performance
Changed recipes from UI to textures to improve performance